I have just upgraded to Mosaic 1.2.
The update process did not go smoothly, unfortunately. The automatic reboot did not happen, had to do it manually. And Mosaic also could not find my Rossini afterwards Mosaic 1.2 - apps can't find device
Anyway, after the update this is shown in Versions and About in the app: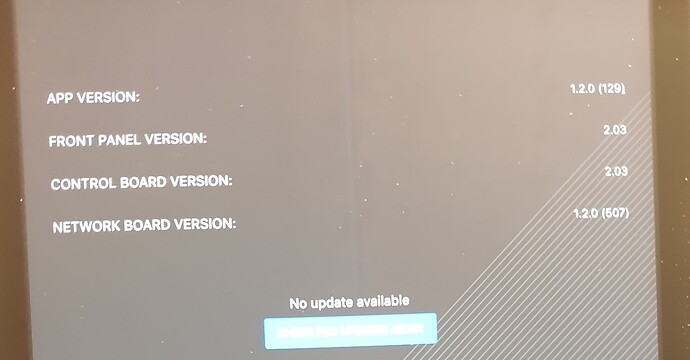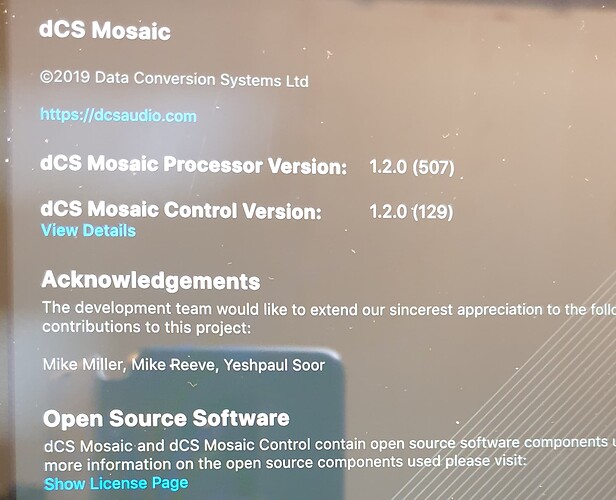 Although I have updated the app prior to downloading and installing the update, the app version is incorrect:
it should be dCS Mosaic Control version: 1.2 (193)
but it shows: dCS Mosaic Control version: 1.2 (129)
Maybe @James can explain what went wrong?