Since a few days dCS Mosaic does not detect MinimServer on my LAN any more. My network setup is as follows: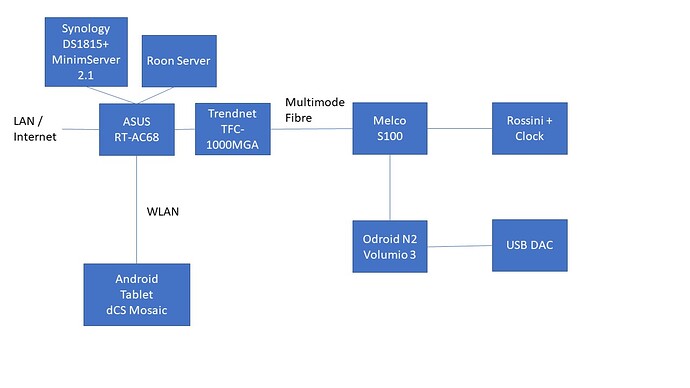 MinimServer is detected without any issues by Volumio 3 on the Odroid (see network schematics), so MinimServer seems to be functioning normally
I am wondering if there is an issue with the latest version of Mosaic? I am seeing the same issue on an Android tablet and on an iPad.