Some Nak love in addition to my Rossini.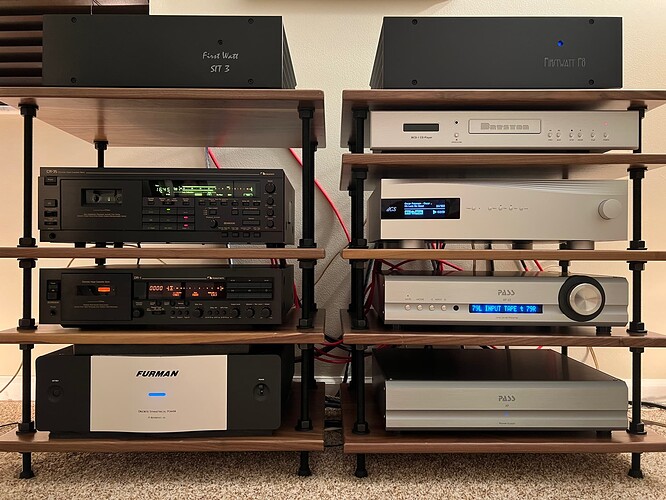 And some nice-ish blanks. Not pictured are the already recorded tapes.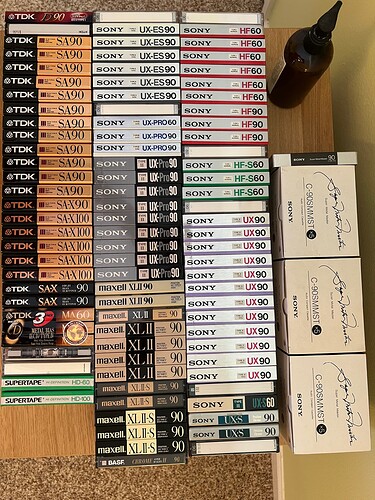 Those three white boxes on the right are far more than nice-ish!
My CR-7 let out a puff of smoke last year and haven't been able to get it repaired yet

This is unfortunate. I hope you can get yours serviced soon. Mine is scheduled for an overhaul in the summer. There's a long wait for the right tech unfortunately and can't afford to take risks with such relics.
I absolutely love cassettes, in fact in the first photo the CR-7A is recording from the dCS. Sometimes I prefer listening to the admittedly degraded analog recording—being old school I like seeing things move (and I don't mean the left-right overflow scrolling on the Rossini display)
Jeff are you in the uk? As i havea guy that should be able to sort it for you as he sorted out the dragon
Some really nak love going on here, love it
I'm glad this wasn't just me. Every time I looked at them they smiled back.
Replying to my own post as a followup, a photo from a different angle, where the Rossini is used in a professional capability: my wife rehearsing for an upcoming performance.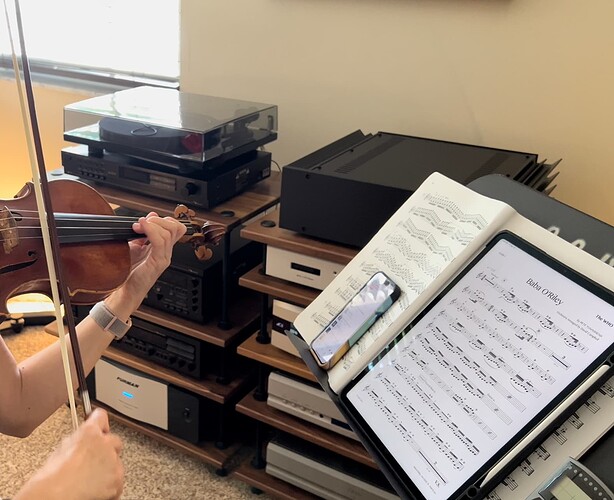 Well got my 7 up and working at last, so i will be selling my lovely condition 5 if anyone is interested, bit random i know, but it got some love and is a very cool thing to own, plus it sounds lovely and is cheap.
Anyway £500 and i will throw in a blank tape to get you started if anyone fancies it on here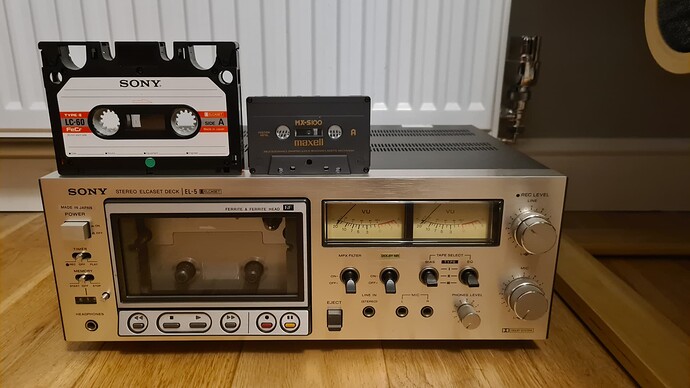 … now that does look to be a lovely bit of kit!
Do you ever do that thing of "I just want that…"?
I did it maybe 30 years ago with an early Sony portable DAT deck because of the wonderfully delicate mechanical way it seemed to unfurl itself when ejecting a tape…
Similarly I mentioned to one of the guys I worked with previously that I was looking out for a turntable for my best mate and - without telling me - he built me a "FrankenLinn" with parts that were all donated by a number of my old dealers that he'd contacted and told and they all chipped in parts for it … I'm not a turntable guy but the mechanical engineering on that thing just had this satisfying feel to it (and yes, when Jason took me into the dem room and showed me it and said "this is for your mate" and told me everyone that had helped with parts for it I was absolutely floored - I think I even had a bit of a cry).
I was almost tempted by a Nak 1000ZXL "Computing Cassette Deck" a couple of years ago when I found myself in the situation that I had a few grand sat in the bank …
Gotta love this hobby for objects of desire!
Come on phil, you know you want it and to be fair its a bargin. Treat yourself its Easter.
LOL … my "toys to buy" list doesn't need anything else adding to it!
I'm afraid I'm "all digital" at home.

You cn never have enough kit and you know it, lol.
So as a follow-up, to show what this pro use was for (my wife rehearsing while airplaying accompaniment to her violin parts):
She's in one of the photos but not going to point her out for privacy reasons.
The Rossini was instrumental for preparing for the tour not necessarily due to its quality (she just doesn't care about that) but due to its use of use. If audio tech were auto insurance, my wife would be the caveman in the Geico commercials of yore.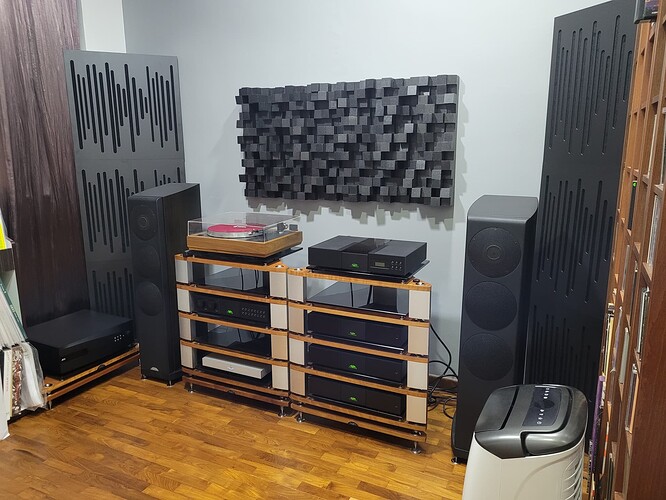 My system in a very small room. Rossini player / CDS3 /XPS / Klimax LP12 / Aro / Audiotechnica ART1000 / 552DR / 250DR / S400
New system (replacing full NAIM set up) installed last week and running in nicely:-
Rossini Apex DAC
Vivaldi Clock
D'Agostino Progression Integrated
Kudos Titan 606.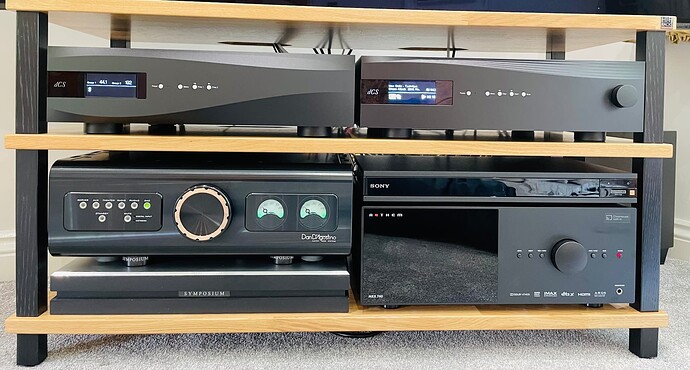 606's … very nice!
I don't have a pair of those yet …

Phil
Here's an updated pic of my system. I am excited for the Bartók 2.0 firmware release at end of month and appreciative to dCS

Nice setup! Do you play the piano, Alex?
Nice!
How do you like the D'Agostino integrated?