Today I have finished installing a new switch in my system. A brand new, factory sealed, Cisco Catalyst 2960-L gigabit 24 ports + 4 SFPs.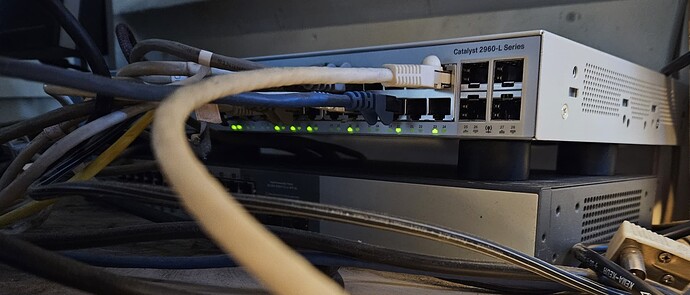 It is working flawlessly from the start. So I was very curious how it would sound. The same of course as my previous one, that retired after 14 years 24/7 in labour.
Not!
It sounds better: darker background, better stage dimensions, more sparkling…
How is that possible? It cannot be the data. So what can it be?
And then I came across this:
How a Network Switch Affects Audio Playback – An Extreme Deep Dive!

It is NOT the data. In our measurements we see a direct relationship between low-frequency noise from the network port of a switch and phase noise on the clock in the streamer/ DAC. This is very well audible. As far as we are concerned, the listening tests show that switches with a lot of noise from the port sound less good.
Translated from: https://www.alpha-audio.nl/achtergrond/hoe-een-netwerkswitch-de-audioweergave-beinvloedt-een-extreme-deep-dive/