Half an hour ago my brand new Rossini DAC crashed big time

It was just on standby, not in use, no music playing. Suddenly it rapidly started itself to shut down, start up, shut down, start up etc.
I was beside it, so immediately shut it down with the power button at the back. I waited some minutes, and flipped it back on. It only showed me this: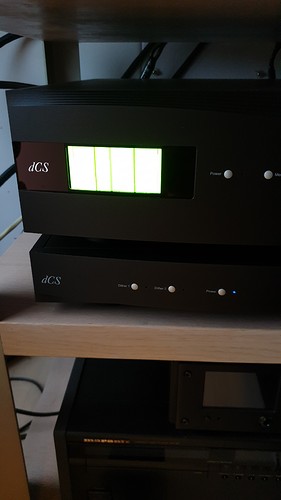 Still from a video: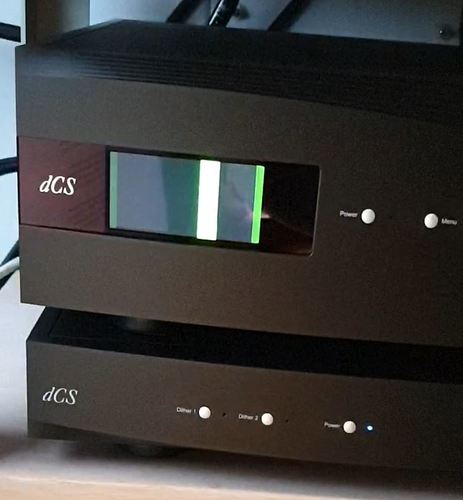 Vertical green stripes moving around its display, from left to right. That is all. Bricked.
There was no thunderstorm, and all other electronics are working as they should. Tomorrow I will contact my dealer, to see what can be done.
I am VERY disappointed, waiting for 9 weeks to get it, and it did not even make it for 2 weeks.