Qobuz FLAC 96kHz 24bit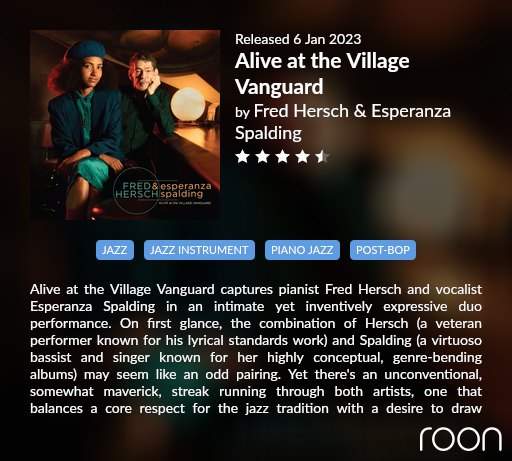 Very nice, latest Mofi SACD version of Michael jackson's Thriller. At the moment listening to the CD layer (Rossini), it's better then all the other verions I have had, great separation, soundstage goes outside the speakers, his voice is fuller. IMO a worthwhile investment.
Tonight I will rip the SACD layer on my Oppo 103D.
Hmmm. Never thought I'd buy another copy of Thriller. But maybe so.
Update: So.
My Jeff Beck collection did not include this before a good friend who is a guitarist recommended it. Glad he did.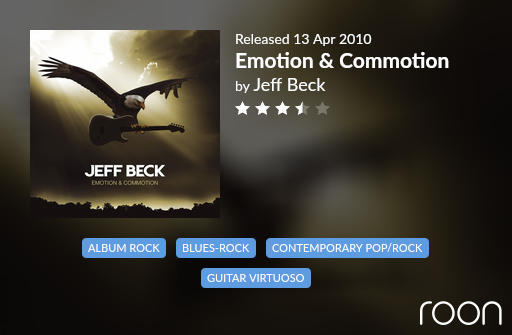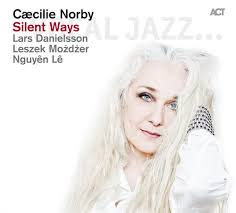 Already an album from 2013, but just re-discovered it, very nice recording, she has a great voice
It's a family tradition with us to watch the New Year's Day concert live from Vienna. Such a life enhancing way to start the year. The conductor Franz Welser-Most included a lot of delightful rarer pieces by the Strauss family, plus a fun piece by Suppe that I didn't know at all.
A few days later, by chance I noticed a new release on Qobuz of Suppe overtures. Just high class entertainment music, but tremendously enjoyable. The original is from a 1959 Mercury Living Presence recording.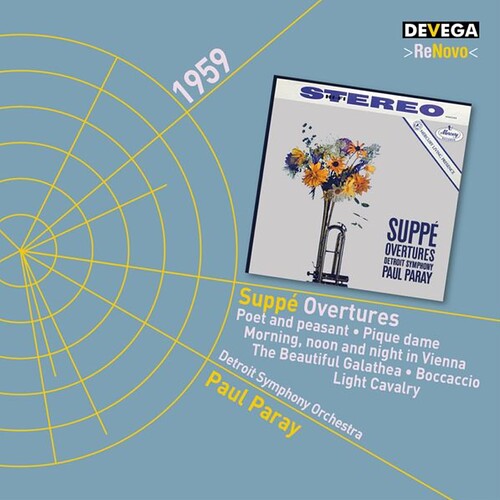 I continue to be amazed by the 'fresh as a daisy' SQ and vitality of these early recordings. It's a salutary thought how little real progress there has been since then…
Remembering David Crosby.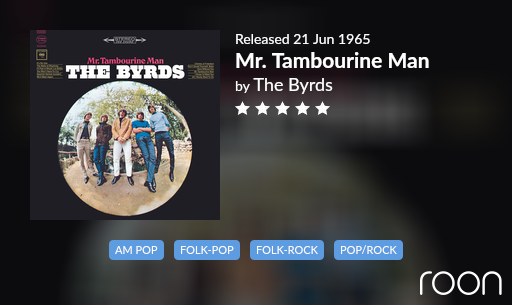 50 years ago today, Alan Parsons invited Clare Torry to lay down the vocal track for Great Gig in the Sky. Did she ever.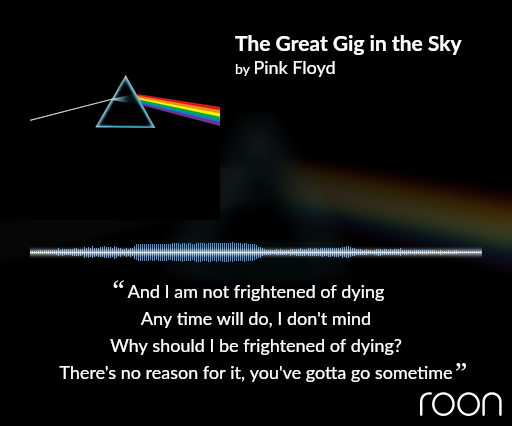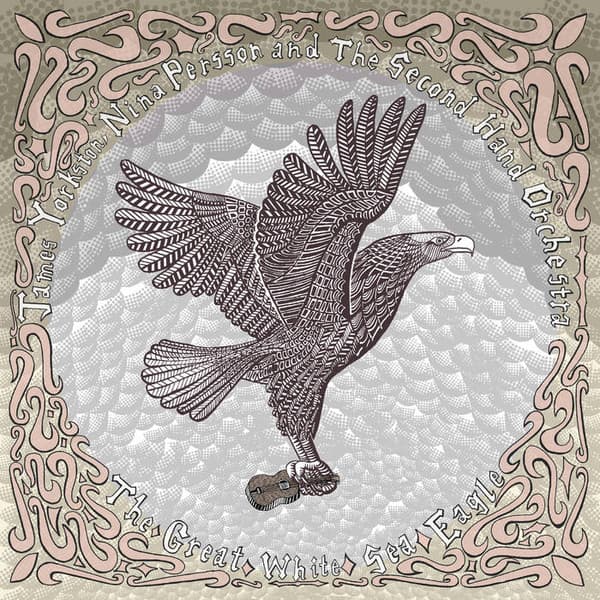 James Yorkston and Nina Persson, their voices match well, maybe not an audiophile recording but very nice "middle of the road" music, I have streamed the album from beginning to end already a few times.
Qobuz FLAC 24 bit 96 kHz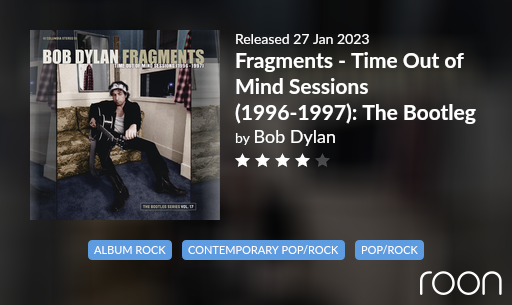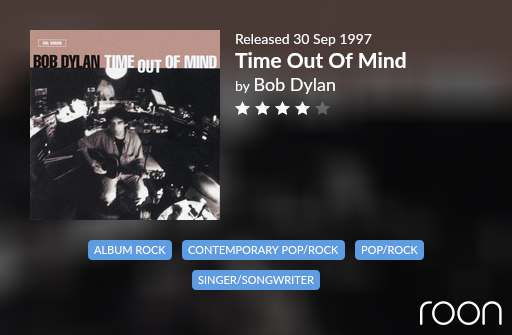 Comebacks are Bob Dylan's thing. Call him irrelevant and he'll summon his demons and write another masterpiece. In the 1990s, one of America's greatest creative engines was drifting. The Don Was-produced Under The Red Sky, Dylan's only collection of new songs in the decade, was met with a collective shrug. In 1995, there was the death of Grateful Dead's Jerry Garcia—a "big brother" Dylan would call him in a eulogy he wrote for Rolling Stone. But starting in late 1996, Dylan began writing a record's worth of tunes in his home state of Minnesota that, after an extended recording process in California and Florida, would become Time Out of Mind. Critics and fans who'd consigned him to the scrap heap once again were effusive in their astonishment: Maybe Bobby wasn't done after all! Although the lyrics are often bitter and tinged with mortality, the love song melodies on Time Out of Mind are tender and his delivery often more pleading than angry or accusatory. The album also marked a return to writing and performing original material, producing some of the best songs of his later career including "Make You Feel My Love," "Love Sick" and "Tryin' to Get To Heaven."

As with most Dylan albums—even the masterworks—controversies immediately set in. The recording sessions were disorganized, cacophonous events, with conflicts between the artist and producer Daniel Lanois. Dylan disliked the sound of the final product, ending the partnership with Lanois after two albums. Deeper insight into the making of the album is now possible thanks to the five-disc Fragments volume of the always excellent Bootleg Series. More than just a collection of outtakes and live performances from that era, this set crucially includes a new 2022 mix by Michael H. Brauer that strips out much of Lanois' trademark shimmering production and sonic luster, stripping them back to the kind of mix Dylan supposedly preferred.

The most obvious result of the remix is that it becomes even clearer that these melodies, mainstays in his live shows ever since, are truly among his best ever. The often-erratic swirl of instrumentation on the original album—three drummers and two pedal steel guitars playing at once—reorders itself and makes more sense. "Make You Feel My Love," for example, becomes a very clean mix of vocals and the powerhouse keyboard duo of Augie Meyers and Jim Dickinson. Throughout the new mixes, Dylan's vocals (always a matter of taste) become more prominent. For fans of the original album, the three discs of outtakes (one previously released) provide depth and insight and include the near classic "Red River Shore," an unrequited love story unreleased until 2008, and early takes of "Mississippi" which appeared on his next album, Love and Theft. The disc of live performances of the Time Out of Mind material with a five-piece band is especially good, featuring remarkably clear sound and several knockout performances including a near-acoustic "Tryin' To Get To Heaven" from Birmingham, England, an ardent, previously-released "Make You Feel My Love" from Los Angeles, and a roaring take from Buenos Aries of " 'Til I Fell in Love With You." A deeper dive than most of the Bootleg series, Fragments embodies the idea of essential. © Robert Baird/Qobuz
Lanois is masterful here.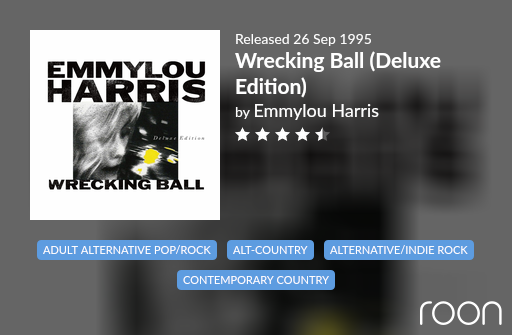 I'm no Dylan fan, but I like passion for music, and that was worth a

.

Thanks Greg.
Lanois was also masterful when he produced Dylan's Time Out of Mind in 1997. It brought Dylan back into the spotlights. I am a fan of both Lanois, and Dylan.
But Dylan is right, his new mix is way better than Lanois' one. At least in retrospective. The Times They Are a-Changin'

For sure, and with Larry Mullen Jr. on drums there is definitely a hint of U2.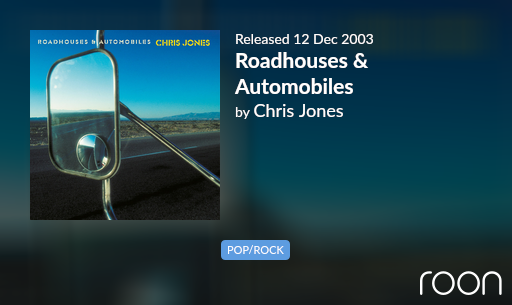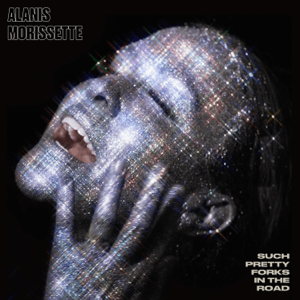 Not a new album, not as well known as her earlier albums, but I like the music and SQ.