Hello, 2021! Playing a little Blue Sky for its lightness and sense of optimism.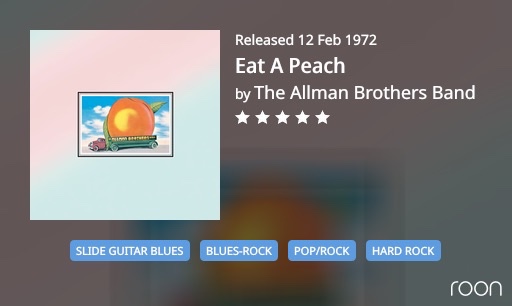 Sunday evening relaxation: Zionsville by Khruangbin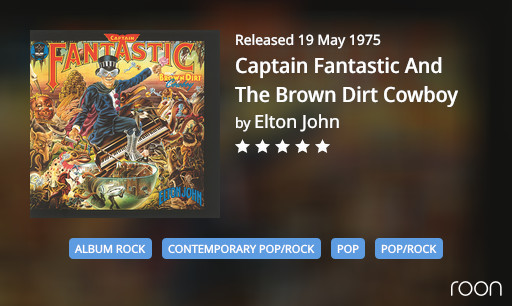 I'd forgotten how good this was (esp. track 2):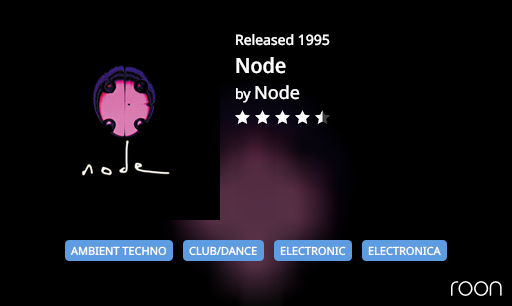 Some more old favourites (thanks to Roon for a successful dredge now as my library copies to the Nucleus):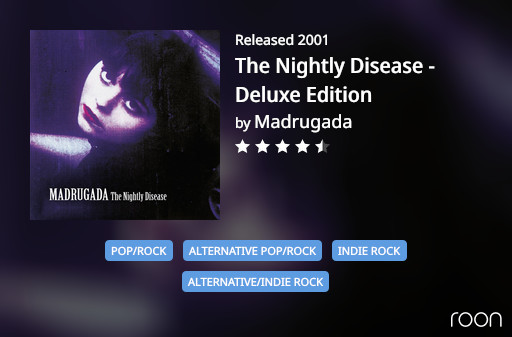 I'm going to check out Ben's last two posts. Don't know Node, but I like having some techno now and then. And I also don't know Madrugada.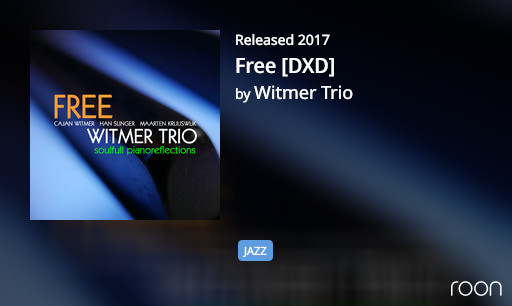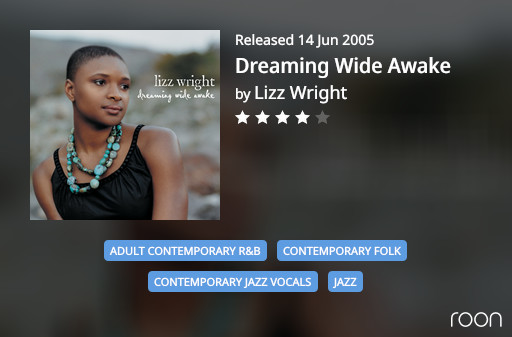 I've got several versions of this, and while some of the Japanese SACD-SHM discs are not necessarily improvements (e.g., Getz/Gilberto), this one, to my ears, is.
Is A Woman by Lambchop
Late night relaxation before bedtime
Inspired me to listen to this: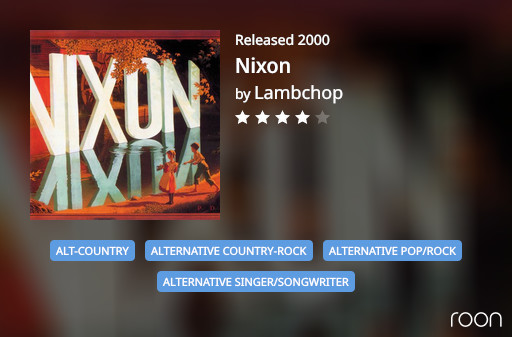 playing it now Greg

nice tunes with a lush fuller sound than the stripped back style of Is A Woman
Love Lambchop — a fantastic example of a vocoder put to wonderful use.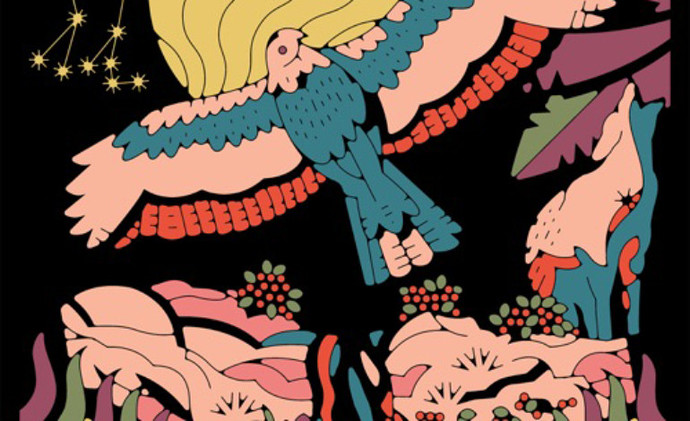 So We Won't Forget by Khruangbin
from their current album Mordechal
if you're in need of a sweet sounding chill vibe