Today I finished building my new Windows 11 Pro rig, also my Roon Core feeding my Rossini DAC.
Until I get to the point taming its RGB lighting it looks like a brothel on speed. (I think, of course I have never been there)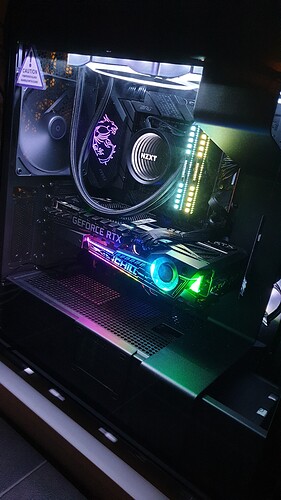 The good news is:
16 fast cores of Intel i9 12900K make indexing and analysing of the music database of Roon a breeze. Over 40K of titles in under 30 minutes

Dedicated 2 TB SSD for just music, 32 GB of DDR5 for buffering

When Roon is active, (almost) all other processes are killed

Roon is ultra fast now, art work loads without noticing a delay @Anupc

water cooling makes my rig dead silent

it beats all music servers I have heard until now for SQ, Melco, Innuos, Naim etc.