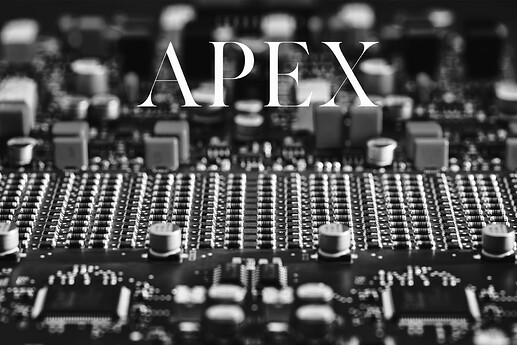 Hi everyone,
After several months of intensive research, testing and development, we're excited to share the latest innovation from dCS.
As some of you have deduced, we're launching an upgrade for the Vivaldi DAC, Rossini DAC and Rossini Player.
Following the launch of our Ring DAC software update back in 2017, we've made some major changes to the dCS Ring DAC hardware. We've redesigned the Ring DAC circuit board and developed a new analogue output stage.
These developments have allowed us to further reduce distortion and increase linearity, resulting in a range of sonic and measured improvements. This, in turn, means we've been able to further enhance the musical performance of our Rossini and Vivaldi systems.
The new hardware will be made available to both future and current dCS customers. Alongside releasing new APEX editions of the Vivaldi DAC, Rossini DAC, and Rossini Player, we're launching an upgrade programme for current Vivaldi and Rossini owners.
We'll release more information about APEX and the upgrade programme over the next two weeks. We've prepared a range of content – including articles, and a short film - that we hope will answer all of the questions you might have about APEX, and give you a greater insight into its development, as well as the benefits it delivers.
For now, you can read a short statement over on our website – https://dcsaudio.com/edit/introducing-apex
We're thrilled to share the results of this project with you - the feedback from our listening tests has been incredibly positive, and we're delighted with what the new hardware has allowed us to achieve.
Now the secret is officially out, we'd also like to thank you all for your patience. We know some of you had heard rumours about an upgrade, and were anxious to find out more, but we try to avoid announcing new features, products or upgrades until we are in a position to start taking orders, and shipping audition units to our network of specialist retailers and distributors. This helps us to ensure that our launches run as smoothly as possible, and that we're able to facilitate orders and requests in a timely fashion.
As we mentioned earlier this month, we are always working on new features, developments and upgrades, and we will ensure the dCS community is notified whenever we have something to announce.
If you'd like to keep up to date with APEX announcements, then please follow this thread. New information will be posted here on February 24th, March 2nd and March 4.
Best wishes,
The dCS marketing team