Bought a 2nd hand Rosinni Player, but seems some defect? (Circle in red)
The vertical line shouldn't be exist ?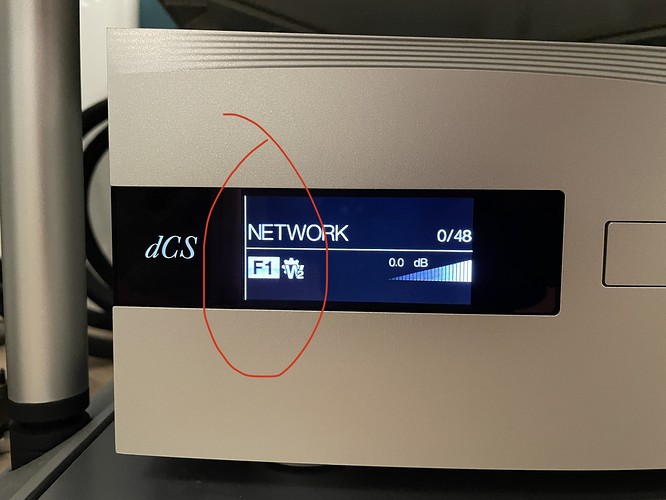 My Rossini does not show this vertical line. Did you already try to reboot your Rossini, by switching it off and on with the power button at the back?
This is just a thought, not necessarily a solution. With Rossini you can switch the dCS logo illumination on and off. I am wondering if switching it off removes the line as it divides the logo area from the information display?
Had to check my Rossini too, no vertical stripe. It's certainly not a screen defect (it's too regular for that) but something the screen driver generates.