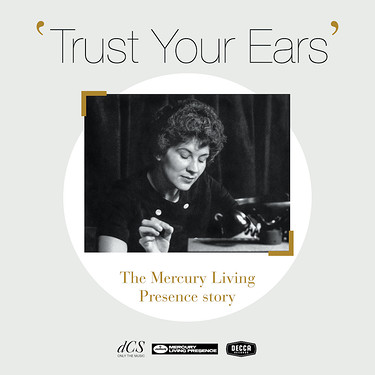 To celebrate the 70th anniversary of Mercury Living Presence, Decca Classics is releasing the entire digital catalogue on major streaming services, as well as reissuing a number of titles on vinyl and CD. We'll be sharing curated playlists via our social media channels, website and the dCS forum.
dCS has teamed up with Decca Classics to create a new project documenting the history of Mercury Living Presence - the pioneering label behind a hugely influential and much-loved collection of classical recordings.
Through documentary films, articles and a three-part podcast series, we'll explore how Mercury Living Presence worked with leading orchestras in the US, Europe and Russia to produce a vast catalogue of music that is renowned for its remarkable sound quality.
We'll also discuss the role that dCS technology played in the catalogue's digital revival. Over the course of the series, we'll be speaking with dCS founder Mike Story and Technical Director Andy McHarg about our move from radar to recording and playback, and the making of the dCS 900 - the analogue-to-digital converter that was used to transfer the Mercury Living Presence series to CD in the 1980s and 90s.
You can find out more about the project here:
https://www.dcsltd.co.uk/reviews/trust-your-ears/
And watch the first instalment of our short film series below: