Very sad news

Sad indeed.
It seems that a lot of very talented composers and musicians have died in the last year or so.
R.I.P.
Great loss.



Oh no…i loved his work with David Sylvian. Bad news indeed.
This is my favourite album of Ryuichi: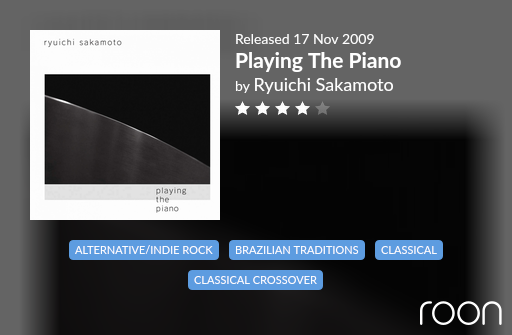 I once had a live version of it, called 031809, Live in Tokyo. That one was my absolute favourite.
It was a mix of the above, with: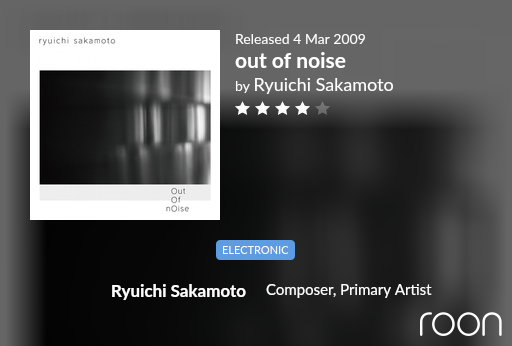 But it is gone, my NAS reports a crash of the entire folder…
So both are gone now.
Oh no, very sad indeed

If you haven't seen it, I highly recommend getting a hold of and watching "Ryuichi Sakamoto: Coda (2017)" - a documentary about his life, post his initial Cancer diagnosis/treatment.
Seconded - such a shame to lose someone that talented - Sylvian & Sakamoto were very much on my early listening list when I first got into HiFi.
P
Thanks Anup. It will be broadcast here on TV tomorrow night.
@Anupc thanks again. I have just watched it, and greatly enjoyed it!
We have lost a great musician, but I hope his music will not be lost.
This is the music he chose for his own funeral!: