The new Roon 2.0.25 release includes performance improvements that benefit all Roon users, alongside some notable architectural changes for users who run their Core on Windows or macOS.
Isolating Roon's principal processing and background duties from the user interface functions creates more predictable performance from both, reducing contention for computing resources. It's the same separation of functions that premium audio manufacturers utilize for optimizing music playback.
The upgrade won't change how you use Roon day-to-day, and all your current settings and preferences will stay the same. But moving forward, you'll enjoy a smoother, more responsive, high-performance Roon experience if your Core is on Windows or Mac.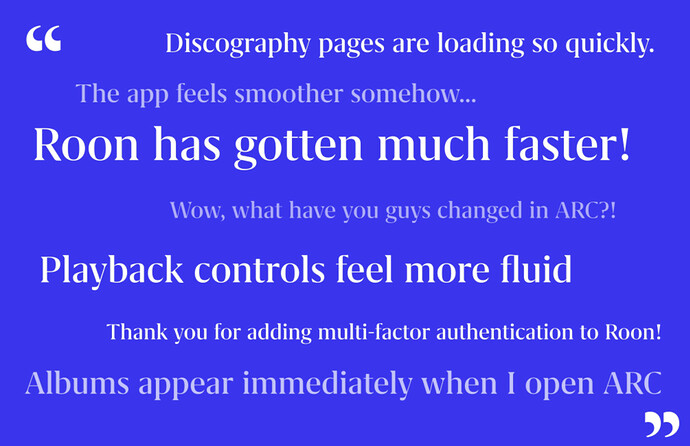 You might want to try this one, it is sounding even better!