Hi Support!
I checked for updates using Mosaic app and Bartok find new host (?) version 1.01
I tapped to install…
How long should this update be installed? Did I have to reboot Bartok after or had to do this before? I've been waiting for more than 20 minutes and nothing happens.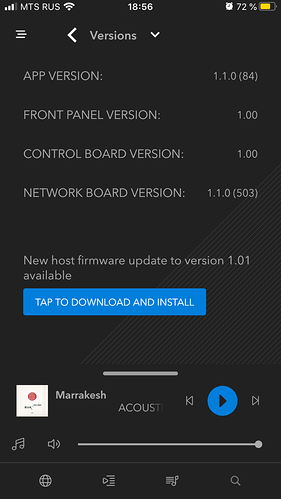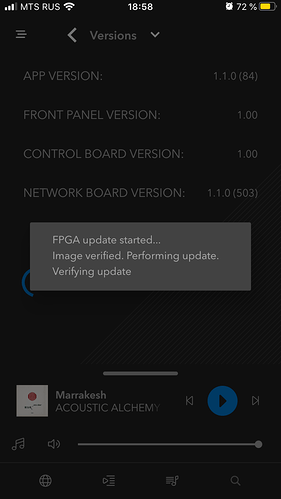 What does this update contain?
Is it possible to add any indication of update progress or a warning about a reboot? In this case, it is unclear whether I should wait indefinitely or whether to hard reboot the device, because it hung…
I don't see anything on the DAC screen also…
Thanks in advance