Had to share this… for the last few months I've been running the Mosaic app on my Windows desktop…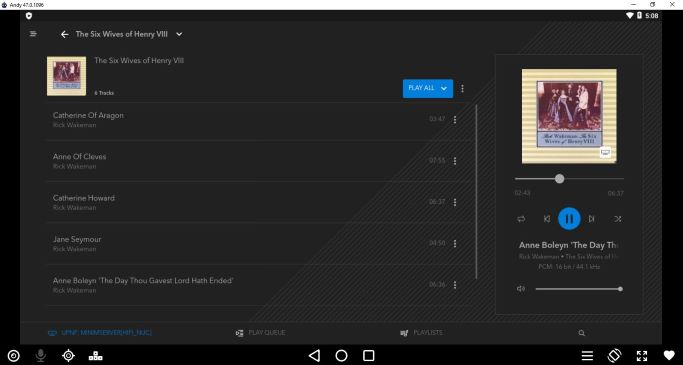 and it works extremely well. In fact it's more stable and easier to use than on my android tablet. It will sit there rock stable, on all the time, which, tbh, is something I've never found with trying to use it in 'always on' mode on android. On android I found it slow (it's faster on the windows emulator) and a bit clunky and despite all my efforts with various apps I've found it hard to stay on all the time.
I'm now seriously considering dumping the Android tablet and installing a Windows tablet, maybe a nice 12inch, and sitting that on top of the rack as a control interface.
Oh and the other advantage is I can sit working on my PC and change/select/play music… though, I suppose, that's something all you smartphone users are used to