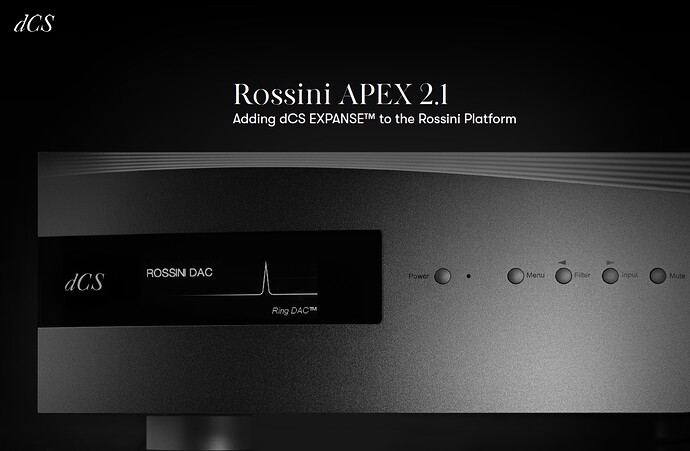 We are pleased to announce the release of Expanse for the Rossini platform.
Available for download on Tuesday 14th February 2023 10am GMT
Rossini 2.1 will be available for Rossini DAC and Rossini Player customers, bringing crossfeed and patented dCS Expanse features, allowing customers to enhance their headphone listening experience.
Further information on dCS Expanse can be found at https://dcsaudio.com/expanse.
For more information visit the dCS Edit.