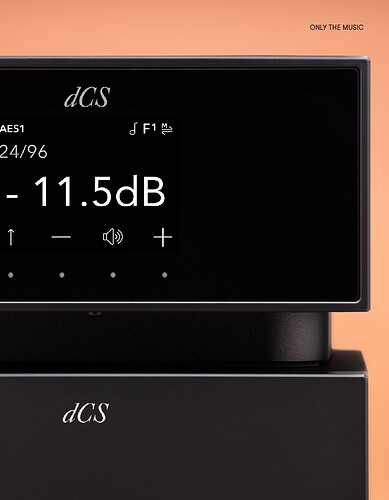 We are pleased to announce the release of Lina 1.1.
Available for download on Tuesday 21st March 2023 10am GMT.
Like all dCS streaming DACs, Lina was designed with upgradeability in mind. Flexible firmware provides unlimited scope for future improvement, with new features and enhancements delivered via simple software updates.
With Lina 1.1, we have implemented dCS's digital volume control. Users can access the volume control using Lina's touch panel or via the latest version of dCS Mosaic.
Full release notes can be found here.