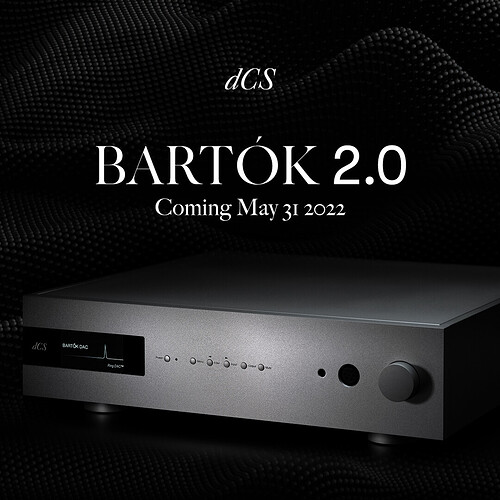 We are very excited to announce that Bartók 2.0 is coming!
Available for download on Tuesday 31st May 2022 10am BST
Bartók 2.0 includes performance upgrades, which, until now, were exclusive to the Vivaldi and Rossini platforms.
This is a significant update to the mapping algorithm that controls the dCS Ring DAC. It also includes improvements to DSD upsampling and adds new filter options.
For more information visit the dCS Edit.
MUNICH DEBUT
Bartók 2.0 will be making its debut at Munich High End High End Society this week so if you are lucky enough to be attending come and find us in Halle 1 - E06 and you will get an exclusive listen!