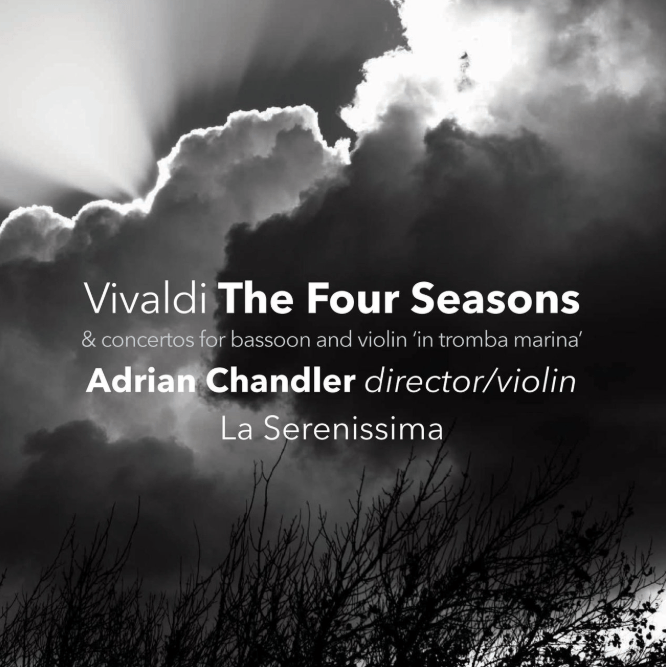 When all three of my new release choices this month feature younger generation artists performing nineteenth century repertoire, I've gone for maximum contrast for my first recording, in the shape of the recording of Vivaldi's Four Seasons made in 2015 by Baroque supremos La Serenissima, under the direction of their solo violinist leader, Adrian Chandler. You don't need me to tell you that the recordings back catalogue has for decades been verily groaning under the weight of Four Seasons recordings, many of which are very fine indeed. Yet when La Serenissima contributed own offering to the mix, something felt different. Timbrally, it had a unique fizz and zing to it. Then there was the playing itself, which had a freewheeling fluidity about it which lent it, at times, an almost improvisatory feel; and the ultimate proof that it's a keeper is that, four years later, it's still my go-to Four Seasons recording. Even in the context of the Queen of Baroque, Rachel Podger, having finally released her own superlative take on it last year, with her own ensemble, Brecon Baroque. I've given you Spring, but clearly I'm hoping that from there you'll also explore the other three seasons, and indeed the concertos for bassoon and violin that follow.
The new releases then open with Norwegian soprano Lise Davidsen's self-titled debut album for Decca Classics. Next comes the fourth and final installment of the Busch Trio's edition of Dvořák's piano trios, quartets and quintets. We then finish with another debut album, this time from the pianist who won BBC Young Musician winner in 2014, Martin James Bartlett.
---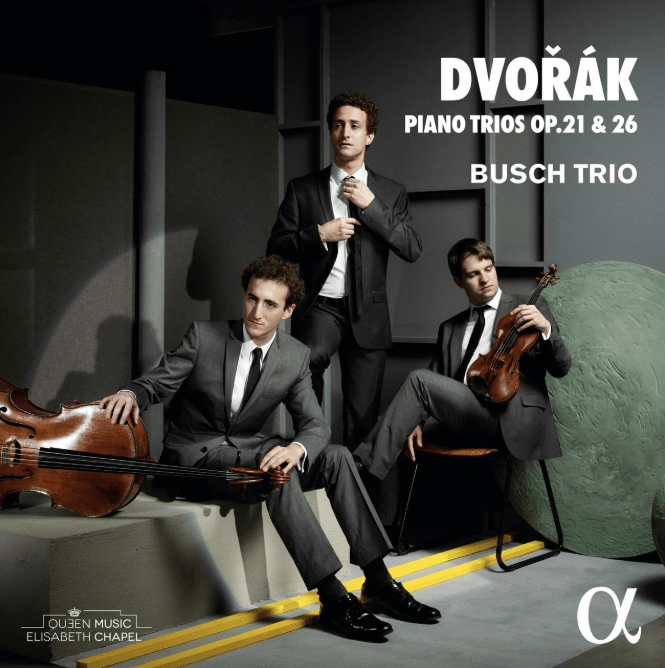 Dvo řák: Piano Trio Op 21
Busch Trio – Dvo řák – Piano trios Op 21 & 26 (alpha)
This latest recording from the Busch Trio (cellist Omri Epstein, violinist Mathieu van Bellen and pianist Ori Epstein) of Dvořák's first two piano trios represents the conclusion of what has been a four-year, four-album exploration of Dvorak's piano trios, quartets and quintets. Also a critically acclaimed one, and this final installment doesn't disappoint. To give you the swift, nutshell-sized encapsulation of this album's pleasure then it's the impression of sheer naturalness colouring its every aspect. Obviously there are the performances themselves – the way the trio are so very clearly at one both with Dvorak's vernacular and with each other, knowing precisely what they can bring to this music. Then there's the work of recording producer Aline Blondiau, because it's exactly the same thing again, i.e. you feel as though you're in the best seats of the Queen Elisabeth Music Chapel in Brussels where it was recorded, with the balance beautifully distributed between the instruments, and with the piano in particular having a wonderful gently ringing, jewel-like quality to it. So listen, enjoy, and then make it a set by hunting out the three previous installments.
---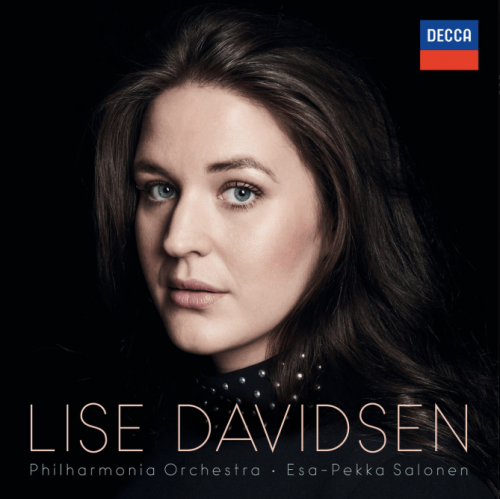 Lise Davidsen
Lise Davidsen – Vier letzte Lieder No 4 Im Abendrot (Decca)
If you don't yet know the name Lise Davidsen then take note of it now. Last year this young Norwegian soprano became the first Scandinavian soprano to sign exclusively to Decca Classics since Birgit Nielsson, whose centenary year it also just happened to be. Then shortly afterwards she was crowned Young Artist of the Year at the 2018 Gramophone Awards. Now here's her debut album, and it's a thing of beauty. Amongst the works featured are Strauss's Four Last Songs, plus arias from his opera Ariade auf Naxos , and from Wagner's Tannh äuser . In other words, it's big repertoire for a singer still in her early thirties. However it also happens to be repertoire which feels as though it had been tailor-made for her, fitting both her artistic sensibility, and her velvety supple voice, like a glove. The final polish then comes in the form of the sensitive supporting accompaniment from a sumptuous-sounding, lucid-textured Philharmonia Orchestra under Esa-Pekka Salonen. I've given you the transcendent fourth song of Strauss's Four Last Songs , which he wrote the year before he died, in 1946. Titled "Im Abendrot" ("In the Evening Glow"), it presents an elderly couple at the end of their lives, gazing at a setting sun whilst peacefully contemplating death.
---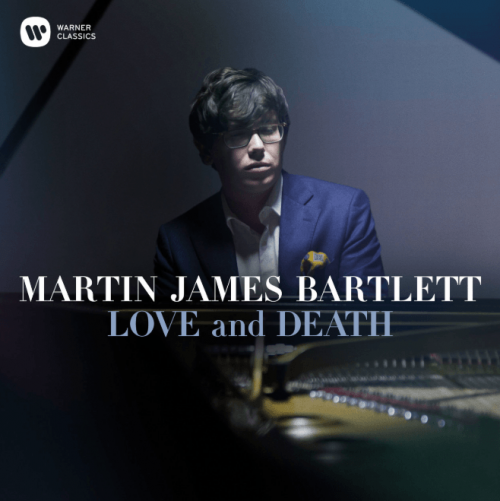 Schumann: Widmung
Martin James Bartlett – Love and Death (Warner)
Martin James Bartlett was seventeen when he won BBC Young Musician of the Year in 2014. Since then there have been further impressive competition appearances, most notably getting through to the final rounds of the major Van Cliburn Competition in Texas in 2017, and then last year walking off with both the second and audience prizes at the Bad Kissingen Klavier Olympiad. As for notable debuts within his burgeoning concert career, last season saw him debut with the Tokyo Symphony Orchestra, and also be Sir Bernard Haitink's soloist with the Royal College of Music Symphony Orchestra in a performance of Mozart's Piano Concerto No 24 (which incidentally you can still watch on Medici TV on catch-up). This past January, the 22-year-old then signed to Warner Classics, and the resultant debut disc displays a degree of versatility and maturity which honours his decision to wait before leaping down the record labels route, whilst also thoroughly belying his still-tender age. The piece I've chosen for you here is the one which stands as both the programme's philosophical starting point and its physical centre point, Liszt's transcription of Schumann's song "Widmung" (Dedication). This sets a poem by Friedrich Rückert which speaks of love, but also of death, and then at its conclusion slips in the further idea of heavenly love, through a quotation from Schubert's Ave Maria. What Bartlett has done with this gem is exquisite: technically speaking, there are the long, lyrical lines of his phrasing, and the beautifully judged part voicing and overall architecture. Beyond that, though, the interpretation just rings emotionally true. It's a heartfelt reading you can believe in. The surrounding programme then explores these themes by way of further Liszt – nuggets extracted from his Liebestr äume and Ann ées de P èlerinage (and personally it's Bartlett's Liszt that I've enjoyed most of all here) – along with Bach, Granados, Wagner and Prokofiev.