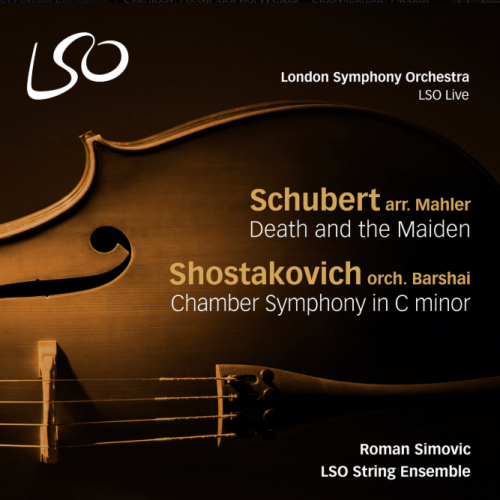 If you go to the odd classical concert, or keep abreast of classical discussion, then you'll no doubt be aware of the decades-old debate as to whether or not it's acceptable to clap between movements: whether to do so breaks the magic, or whether to prohibit such spontaneous shows of appreciation turns concerts into intimidating places for all but the initiated "experts". My own take on things is that on the whole I'm in favour of it. In fact I think that sometimes it's criminal not to, it's so clearly what is being demanded by the music and the performance. However what does drive me absolutely crackers is the small handful of those aforementioned initiated experts who think that the best way to show how well they know such-and-such piece of music is by beginning to clap before the final chord has even died away, no matter how much the music itself is asking for a few seconds of stillness and reflection.
In fact, if you want a witty but ultimately gentle spoof of these listeners then you'll enjoy this
So I'm not sure I'll ever forget the concert I attended last month in the Swiss alpine resort of Andermatt: the inaugural concert of the resort's brand new concert hall, played by the Berlin Philharmonic under Constantinos Carydis, and most particularly their performance of Shostakovich's Chamber Symphony in C minor: a work which began life as his String Quartet No 8, and was then orchestrated with his approval by the Russian conductor Rudolph Barshai. He wrote it in 1960, in response to walking around the post-war ruins of Dresden, and possibly also as a personal epitaph for himself, because he's woven his famous DSCH monogram into the music (which musically transcribes into D, E flat), and quoted various previous works of his. So it's dark and powerful stuff which, if played right, should leave you feeling emotionally punched in the stomach; and this particular performance not only did that, but by keeping his arm raised (and of course in the context of a harrowingly beautiful performance) Carydis managed to hold the hall silent after the final movement's final chord for what was easily over ten seconds. I've never witnessed anything like it, and the only thing which stops me wishing I'd actually timed it is the knowledge that had I done so I would have missed out on some of the moment's power. The recording I've given you here is one made by the LSO String Ensemble, and because it's not a long work I've given you the whole thing. Otherwise it would lose some of its power.
From here, we go decidedly more upbeat for the new releases, although funnily with the Russian theme continuing. First, the new album of Saint-Saens piano concertos from Alexandre Kantorow, the young French pianist who last month carried off First Prize at the Tchaikovsky Competition in Moscow. Next, Russian pianist Denis Kozhukhin playing Grieg's Lyric Pieces. Then finally British, Russian-trained cellist Matthew Barley's transcription of John Tavener's Eastern Orthodox-inspired choral work, Mother and Child.
---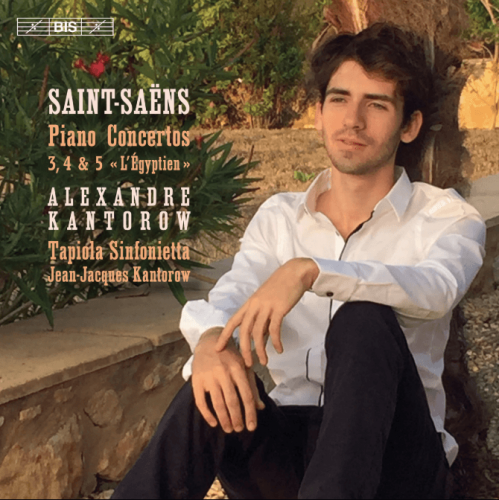 Alexandre Kantorow, Saint-Saens Piano Concertos Nos 3-5: ,
Tapiola Sinfonietta/Jean-Jacques Kantorow (Bis)
The timing of this particular new release is quite spooky, because it coincided with its young French soloist carrying off First Prize in the Tchaikovsky Competition: one of the real career-changing ones, whose high-profile former winners include Van Cliburn, Grigory Sokolov, Mikhail Pletnev, Denis Matsuev and Daniil Trifonov. Plus, even whilst Kantorow's fellow French pianist Bertrand Chamayou released a fantastic Saint-Saens album last year, this one more than holds its own against it with the deftly crystalline definition of Kantorow's touch and his poetic sensibility, with the Tapiola Sinfonietta with him every step of the way, and every bit as fleet-footed and sparkling. I've given you No 5 the "Egyptian" here, and to be enjoyed are the sense of expectant magic he brings to his first entry, the gently bubbling effervescence of his passagework, and the lilt and flow he brings to its succession of gear shifts. Also the wide palette of colours he finds over the course of the central movement's mix of styles. In short, no wonder he won the Tchaikovsky.
---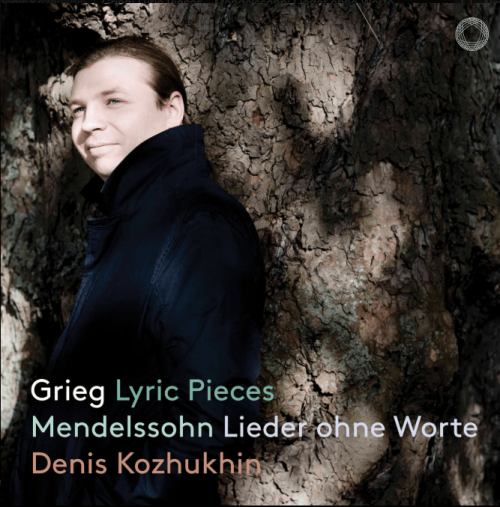 Denis Kozhukhin: Grieg Lyric Pieces;
Mendelssohn Lieder ohne Worte (Pentatone)
Denis Kozhukhin – incidentally the winner of another major competition, this one the 2010 Queen Elisabeth Competition – has had his playing described as "coolly virtuosic" and "immaculate" – labels that could both be interpreted as criticism as much as praise. However, whether you love his Brahms or not (and I do), those qualities make him absolutely perfect for the music of Grieg, whose music Debussy once waspishly described as "pink bonbons stuffed with snow". In fact it was with a much-lauded performance of Grieg's piano concerto that he made his recording debut in 2016, and now this turning of his attention to the Lyric Pieces is every bit as successful as one might have hoped. Take the cool clarity and smooth melodic flow of the opening Arietta: a fresh simplicity which never over-eggs things, but which still allows itself gentle romantic tugs to the metre. Lyrical is certainly the word. So it's a selection of the Grieg pieces I've given you here. Then as for the Mendelssohn Songs Without Words which precede them, whilst some might feel they lack a bit of weight and darkness (that they might be a bit too much like a Norwegian mountain stream, in fact!), for me they're beautifully voices interpretations that strike an elegant balance between Mendelssohn's early romantic surroundings and his classical and baroque musical education.
---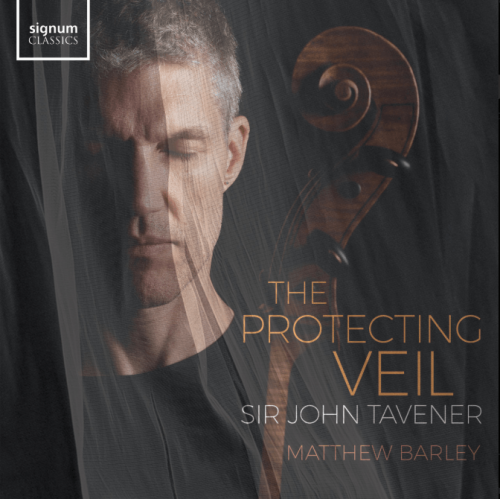 Sir John Tavener: The Protecting Veil: Matthew Barley, Sinfonietta Riga (Signum)
There are few artists on the classical scene as joyfully experimental and versatile as British cellist Matthew Barley, and his latest release centred around the music of Sir John Tavener is one of his very finest to date. For starters, Barley's performance of the album's title work – India and Eastern-Orthodox-inspired The Protecting Veil, for cello and orchestra – is one which can stand tall alongside the great recording by its dedicatee Steven Isserlis. However it's the surrounding programme which then categorically lifts the album into a whole new realm of its own. First, there's the striking addition of the spoken voice: three of Tavener's favourite poems read by actresses Olwyn Fouere and Julie Christie. Then, the album's other two musical works are The Song of Separation and Waiting by Indian sarangi player Sultan Khan, for which Barley is joined by tabla player Sukhvinder "Pinky" Singh, preceded by the work I've chosen for this playlist: Barley's own cello and orchestral transcription of Tavener choral work, Mother and Child, which he punctuates with Indian-inflected solo cello improvisations. Points to note and enjoy are the richly polished string sound of Sinfonietta Riga, and the emotional commitment of Barley's own lines. Plus, incredibly, Barley only finished the transcription the night before the recording session, and then it was recorded in one single take in the session's final minutes, meaning that the cello improvisations you're hearing were true one-offs.
---