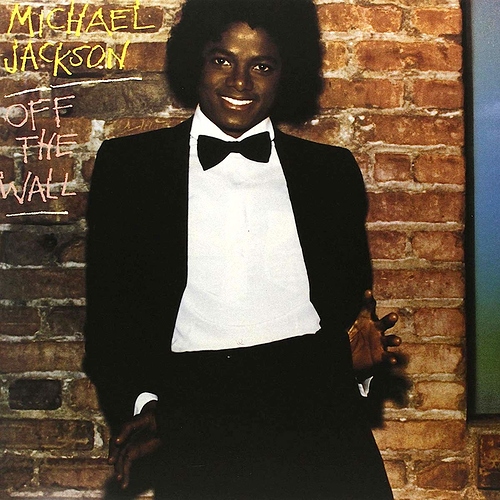 Released ten months after Chic's magnificent C'est Chic, Michael Jackson's fifth long-player signed and sealed the nineteen seventies disco era. Off the Wall was such a great record that it felt like everything that followed was just a bonus. Packed with epic, dance floor-filling tunes, it showcased Jackson's fragile but soaring voice at its purest, and the brilliant production skills of veteran jazz musician and producer Quincy Jones. And it all came together right at the end of the decade that gave the world some of the most beautiful soul, funk and dance music, ever.
Released on August 10, 1979, Off the Wall was Jackson's first album to be released in the USA on Epic Records, the label that he stayed with until his death. Having been the frontman of a boy band until then, there were no great expectations for this new record – which is why it came as such a shock. For the first time, we heard him as a man and not a boy, singing a selection of immaculately orchestrated and beautifully produced dance tunes and ballads, some of which were even self-penned. His previous release – 1975's Forever, Michael – suddenly felt like it was from another era. At the same time, the new album laid the groundwork for 1982's massive-selling Thriller – and set the precedent for Michael Jackson albums to contain a string of hit singles; in this case Don't Stop 'Til You Get Enough, Rock with You, Off the Wall, She's Out of My Life and Girlfriend .
A major departure from the previous Motown work, Off the Wall received great critical acclaim, with songwriting from Jackson himself, plus Heatwave's Rod Temperton, Stevie Wonder and Paul McCartney. Quincy Jones laid down a complex musical tapestry, with an array of session players including horns and strings; Patti Austin supplied some vocals, Larry Carlton some guitar, and Greg Phillinganes did much of the piano and Fender Rhodes playing. Jones later commented that Jackson's vocals had a combination of a "strong signature sound" and "that open wound that pushed them to greatness."
This was the first time the world got to hear Michael Jackson as he really was; his work with The Jacksons had been tightly controlled by his father, but here he was calling the shots. The idea was to make a special and distinctive record, and Quincy Jones obliged with a production that is both of excellent technical quality and inspired creatively. There's a rich diversity of textures, bolstered by that distinctive late-seventies warm, analogue period feel. It's a slick, smooth and creamy sounding recording, yet one with enormous energy and drive that bubbles out through a top quality digital source. The first pressing of the Japanese CD [Epic 35 8P-2] is the one for collectors.
Off the Wall went on to sell over twenty million copies worldwide, making it one of the best selling albums of all time. Yet the incredible success of Thriller overshadowed it, helped partly by that album's iconic eighties promotional videos and the rise of MTV. For many aficionados however, Michael Jackson's first solo album will always be the most special thing he ever did.
---
Listen to all of the dCS Album of the Month picks for 2019 on TIDAL