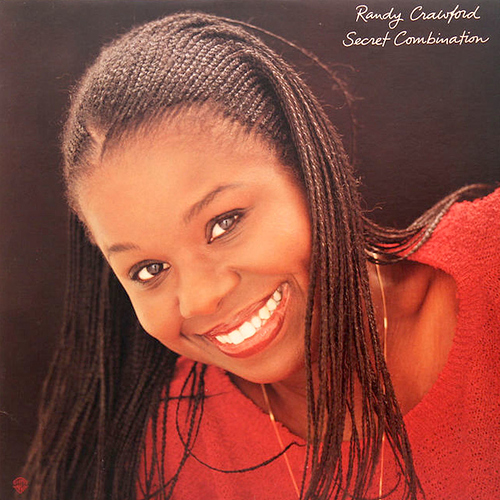 Randy Crawford – Secret Combination
Veronica Crawford grew up in Macon, Georgia, then changed her name to Randy and went on to be one of the United States' finest soul singers. By the age of twenty six she was topping the charts around the world, but never really enjoyed commercial success in her home country – indeed one of her largest fan bases is in Japan. She put herself on the global music map in March 1981, with the release of Secret Combination – a sweet, silky sounding album full of jazz-infused soul songs with exemplary musicianship from some legendary session men.
Crawford began her career singing in clubs from Cincinnati to Saint-Tropez, then hooked up with jazz legends George Benson and Cannonball Adderley. By 1978, with several LPs under her belt, she was beginning to get noticed. Surprisingly perhaps, British guitarist and former Genesis luminary Steve Hackett asked her to perform vocals on his second solo album, and then LA-based jazz combo The Crusaders gave her the perfect showcase as guest singer on their seminal Street Life , which went on to become an international hit. This in turn took her to the 1980 Tokyo Music Festival, where she was named 'Most Outstanding Performer'.
Randy Crawford was on a roll. Later that year came the beautiful jazz/soul ballad One Day I'll Fly Away , and the scene was set to record what was surely her best and most iconic album, at Sound Labs and Capitol Recording studios in Hollywood, Los Angeles. A high budget Warner Bros. production, her record company hired up-and-coming studio whiz Tommy LiPuma as producer – famous for his work with George Benson and Barbara Streisand, among many others. Other luminaries present included Leon Pendarvis on keyboards, Jeff Porcaro on drums and Neil Larsen on organ. The result was a hugely sophisticated and finessed sound for its day, with brilliant playing and an immaculately polished production.
The album contains the singles You Might Need Somebody , Rainy Night in Georgia and Secret Combination ; these are beautifully crafted songs that show off Randy Crawford's voice especially well. Her unique vocal style is soulful yet syncopated, but most special is her great emotive power tied to a sense of venerability and fragility. The album's songs come from a variety of writers, but sit very comfortably together on the ten-track disc, and are of a quality that makes it most enjoyable from beginning to end. They're very much personal and not political, yet are contemplative and intelligent all the same.
Secret Combination is not an album that went on change the world – but it did change Randy Crawford's career by becoming a major international hit for her; it reached No. 2 in the UK album charts, and stayed in for sixty weeks. It's an unassuming yet enjoyable album that is delivered with real é lan – indeed its sophistication showed the shape of musical things to come, being something of a blueprint for jazz acts from Al Jarreau to Fourplay. The best silver disc imprint is the recent 2015 Japanese reissue [WPCR-28100], which – via a dCS digital front end – sounds wonderfully powerful, expansive and emotional.