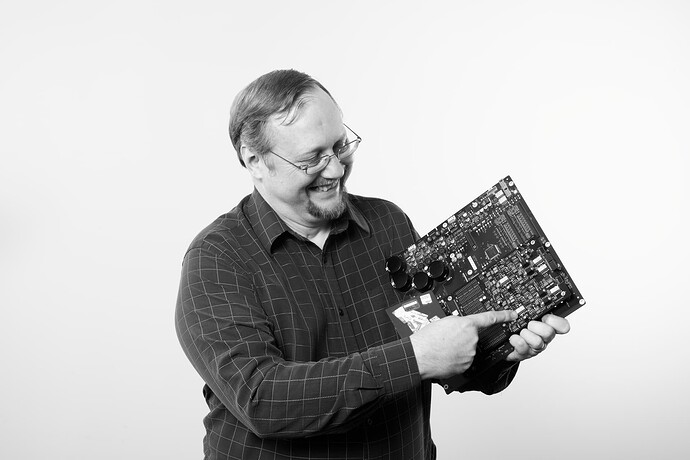 It's been a bittersweet week at dCS, as we said goodbye to Martin Reynolds, who retired yesterday after 25 years at the company.
Martin joined us in the summer of 1996, the year we launched our first consumer DAC, and he's been an incredible source of knowledge and support to both customers and the dCS team over the years.
As Technical Support Specialist, he has assisted hundreds of dCS owners, providing assistance for products from the Vivaldi to the Elgar, Puccini, Scarlatti, and everything in between.
His knowledge of dCS systems is second to none, and we're hugely grateful to Martin for the dedication he's shown during his time at dCS. He's worked across various roles and departments and worn many hats in his time here.
It certainly won't be the same without him, and he'll be hugely missed by all of us, but we wish him all the best in his retirement, and hope he has a fantastic time travelling and embarking on some new adventures with his family.
You can read an interview with Martin from 2017, where he discusses his childhood love of science and electronics, his route into audio, and his love of helping people learn more about their hi-fi systems - as well as his experience in electronic research, prototyping and design - via the link below.