Don't do it, because it will cost you

Agree with Erno. To hear it is to buy it ( subject to funds). And then you will be wanting the matching wordclock

Those apps you found in Apple app store are the predecessors of Mosaic. You need pay no attention to them. I do not know why they are still available but no doubt dCS has no wish to upset committed users of the old apps.
Oh, even if the Network Bridge is a used sample leave it on for a couple of days before you start to make your mind up. The NB will not be happy at having being left in the back of a truck for the last two or three days. If you have been sent a new piece then give it even longer.
You're telling me!

I agree, so did my partner…She commented, "It seems to have got better as it's warmed up"
Pete, I've just got to listen to the Bartok! I hope my dealer (The Audiobarn) doesn't think I'm messing him about. As for the funds…
Well. you'll be saving on not buying a Network Bridge


Your dealer will love you.
Pete…Sorry to burden you with so many questions. Other dCS family please chip in…
When comparing the NB with the Bartok, is it the case, that their streaming side of things are identical, but it's the Bartok's DAC, that shows 'who's really in charge'?
The reason I ask, is that I have just read a very positive review on the NB, by Phil Wright from Darko. https://darko.audio/2019/08/dcs-network-bridge-is-affordable-excellence/
Quote…"The Network Bridge doesn't compromise on quality. Its streaming platform – a combination of hardware and software known as Mosaic, is essentially the same across the entire dCS range, from the $100k+ Vivaldi to the £3,250 / $4,750 / €3,900 Network Bridge. I pushed dCS on that. The same? Yes: The (hardware) modules themselves are different, but that's only due to a slight difference in the hardware configuration of the card. None of the differences has anything to do with audio processing and the software used on all of the modules is essentially identical".
In the review, he uses a £1,000 Mytek Liberty DAC. Surely the Bartok DAC is far superior to the Mytek?
With regards to the quality of the streaming side of dCS products, mentioned in the Darko review, am I picking up the wrong end of the stick here?
AFAIK:
That is exactly correct BUT that is an outline processing /software answer. I swapped my NB for a Vivaldi upsampler and the network replay certainly sounds better with that. I think if you search the archives you will find a response from Andrew or James of dCS mentioning that the Vivaldi is better in this respect and that ( from memory) the network input receiver is superior. Whether or not that or something similar is the case with Bartok is not known. However even if there are no hardware differences there are other benefits like full MQA decoding/rendering. Note, however, that dCS ensure that each step up their hierarchy of models provides a clearly audible improvement.
Certainly Arjozaan here has compared the Bartok with the Bartok + Network Bridge and reported that the Network Bridge was not necessary.
So the Network Bridge becomes redundant in this context. But what about the DAC? There are numerous Bartok reviews out there. Here is one ( in two parts). Better than a Mytek? Well the Mytek measures very well for the price

:
A big thank you Steve for those comments and also for the review links. Excellent, honest reviews.
I have spoken to my dealer this morning…As soon as I mentioned the word 'Bartok'…he went into one! For two or three minutes, he just sang and sang it's praises! And also for dCS as a company.

As we speak, he is seeing what the availability is like, as I want the Bartok in black and without the headphone module.
So, it looks like I'm going to have to do an extra paper round to afford this beast. At 17.5" x 17", it should just about fit on my old Target rack!

Steve? It's OK, another poster thinks I am Jeff!
I expect that you will find that there is no "from stock" availability. So you may well have to wait for a few weeks.
Keep us informed.
Best Wishes
Pete
Steve! What was I thinking? It could have been worse though…'Roy', as in Rogers! Sorry about that

Yes, I think you're right, what with Covid and all that.
Thanks Pete
Why, if I had 50p for every time I was called that I would have… er, £3.50.
NB; You had to have been watching TV as a kid in the 1950s to get the connection

Phew!..Well after demoing the Network Bridge this last couple of days, the experience has opened my eyes to what dCS is all about. Coupled with, the amazing FB live stream, 102 minutes long, on the 1st October, with qobuz's David Solomon and dCS's Andy McHarg and John Quick. If you haven't seen this interview/live stream, then please check it out. It is an absolute must!
Cutting a very long story short, I have ordered the Bartok. In black, without the headphone amp.
I'm going to have to wait eight weeks, due to the massive demand! As a gesture of good will, my dealer is letting me hang on to the NB, whilst I hanker after the Bartok.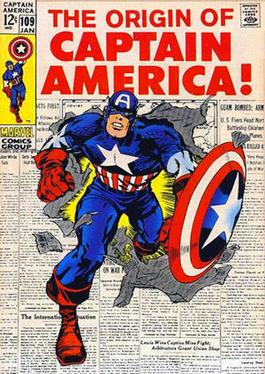 8 weeks delivery is good and has reduced from the period being quoted to UK customers earlier.
I do think that understanding the way dCS does things and why is important. I sometimes see questions which need not have been posed if this had been appreciated.
Anyway your dealer has been great in allowing you to keep the NB while awaiting the Bartok. Prevents withdrawal symptoms

Ah, Steve Rogers

Definitely, this oil is oil. (As we say here, not sure what it is translated)

NB is only good if you do not plan to buy a DCS dac. Although buying NB, everything can change quickly))
P.S. In fact, I am arzojaan ))
It is also good if you already own a dCS DAC. That is what it was originally designed for i.e. 1st and 2nd generation dCS DACs though I used a Network Bridge for months with a Vivaldi DAC . Very good though, admittedly, the Vivaldi Upsampler is a tad better.
That's quite hard. Does the idiom mean something like "it's real", " It's correct" or " It's genuine" ? I can't think of an English idiom or rather ( being English) a British English idiom. Broadly speaking for this meaning we tend to borrow from Hebrew; Kosher or from Hindi, Pukka. Maybe that's just my Cockney background. I am sure that the Scots or Irish will have their own take on it.
This means a play on words: that butter cannot be oily 2 times, i.e. having one built-in bridge, the same external one will be superfluous))
Thanks for the explanation. I really cannot think of a (British) English equivalent. We have plenty of idioms involving duplicated or repetitive actions but I cannot think of one about objects. Having said that I won't be surprised if I am overlooking something obvious.