Dear Andrew,
I am using Vivaldi One with Vivaldi master clock and Cybershaft OP21A for Ext-Ref in.
I am using Roon Nucleus + to manage my Tidal and Qobuz playlist so most of the time i am listenning to streaming music.
Roon Nucleus is connecting to AQVOX switch. Same as Vivaldi One. Both is using Nordost Heimdall Ethernet cables.
This is my signal path.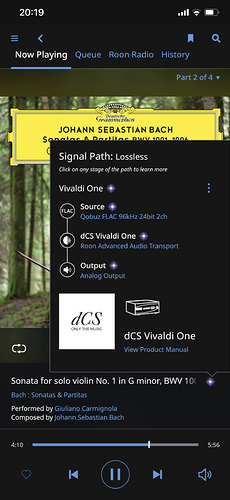 I am planning for an upgrade so i read from many forums.
Most of them suggest adding a good music server could improve sound quality of the system.
But what i really dont understand is Vivaldi One is a best DAC and upsampler which mean it could do best on a digital to digital then digital to analog task. Why adding a good server could improve SQ? Does that mean a digital to digital part of Vivaldi is not as good as other Music server? Or it always be better if we separate those tasks to different box?
Thanks